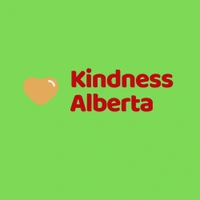 Summer Time 50/50 Raffle
Veterans Association Food Bank - Mother's Day "SHE" Shed Raffle
In support of our Calgary and Edmonton locations the Veterans Association Food Bank is raffling off a "SHE" Shed. The shed (8'x10′) is being built by Veterans at the Veterans Association Food Bank and will be delivered, assembled and outfitted at the property off the winner within 2 weeks of the draw. See details below. The proceeds from this raffle will go towards a stairlift for our Calgary location and the purchase of a delivery vehicle for our Edmonton location. The Veterans Association Food Bank of Calgary is holding a Mother's Day Raffle! We are raising funds that will contribute directly to our mission of enriching and supporting the lives of veteran's and veteran families. We strive to act as a safe space for Veterans to gather and find peer support. We offer general, as well as emergency assistance, for Veterans and family members of Veterans. Each month, we send out nearly 125 Food Hampers to veterans in our community who need a hand securing groceries and other necessities. By participating in our Mother's Day Raffle, you are contributing to the support and well being of our veteran community.
Summer Time 50/50 Raffle
Support our 50/50 Raffle fundraising this summer in support of our youth program. We have young members of our community that will benefit so much with our program. Our program offers sports activities and leadership training. One winner will get 50% of the pot money. Thank you for your support and Good Luck!
BUY TICKETS TO ENTER TO WIN IN THIS DRAW
Thank you for all your support!
Each ticket gives you one chance to win the raffle.
August 30, 2021 02:00 pm CST/CT
DRAW DATE
August 28, 2021 05:00 pm CST/CT
SALES END
Draw Location
Space Center Space Centre Avenue, Edmonton, Alberta T6r4r5 Canada
12:00 AM May 06, 2021 MDT
TICKET SALES END
07:00 PM May 06, 2021 MDT
DRAW DATE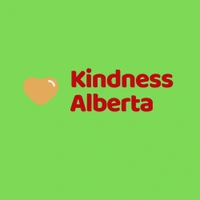 About the Organization
Kindness Alberta is a non-profit organization run by volunteers from the community providing access and barrier free environment. We focus on making the maximum positive effort for our community. Our members and volunteers provide the momentum that helps us affect change. We provide solutions that make a long-lasting difference.
Organization Contact Information
Call us (7809401238)
Email: kindnessalberta@gmail.com
Chairperson: Kindness Alberta

Raffle tickets are available for purchase online only and shall not be sold to a person under the age of 18 years. Should the name of a minor be placed on the winning ticket, the prize(s) will not be awarded until the conditions of the Public Trustee Act are met.

Draw will take place on the location, date and time as per the raffle details. All ticket stubs will be placed into a rotating drum and one ticket will be drawn for each prize and the winner's information recorded. RNG (Random Number Generator) will only be used to select the winning ticket(s) if the local raffle regulatory board has approved the RNG system prior to the start date of the raffle.

To be eligible for the raffle draw, payment must be received on or before the sale end date and time as per the raffle details.

Prize(s) must be accepted as awarded.

Winner(s) will be notified by phone within 7 days of being drawn. If a winner cannot be located by phone, they will be notified by registered mail within 30 days of the winning ticket being drawn.

If the winner cannot be located within 365 days of the winning ticket being drawn, an application will be made to local raffle regulatory board to have the prize awarded to the organization conducting the raffle.

Winner(s) name(s) will be made available to the public no later than 48 hours after the final draw by website or upon request.

In the event a winning ticket stub has more than one name on it, the prize shall be awarded to only one of the individuals identified on the ticket. The organization conducting the raffle or the local raffle regulatory board are not responsible for any disputes which may arise between the different individuals whose names appear on the ticket stub.
Any questions or concerns shall be directed to the organization conducting the raffle.

Prize(s) will be awarded directly by the organization.