Fundraising for your cause, the easy way.
We help charities and non-profits create and manage 50/50 or other online raffles.

100% ERS (Electronic Raffle System)
RNG (Random Number Generator) winner selection
Approved and Certified

NO MORE ticket printing. Our system process payment, distributes raffle tickets by email and selects your winner electronically.

If your state or province requires you to still print your raffle tickets, we have that option too.
Use us for your online and in-person fundraising events. Our system supports cash and credit card payments.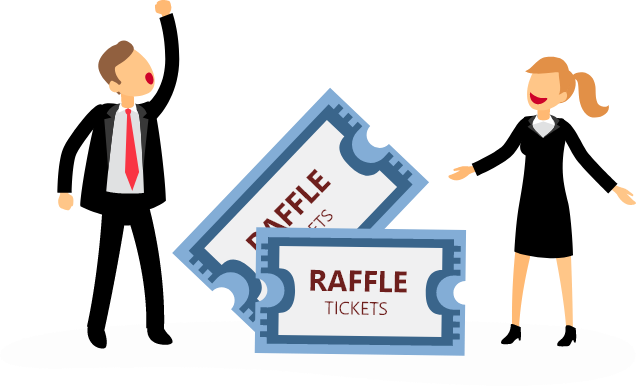 Sign up and create a raffle. Contact us for assistance.
Purchase tickets
Purchase tickets online and receive payment receipt and ticket numbers by email.

Draw winner
Draw winner using our RNG (Random Number Generator).

Award Prize
Award prize directly to
the winner.

Repeat Raffle
Unlimited use of our system.

Create your first online raffle!
Call us toll –free 1-833-9-SO-EASY
Email: hello@charityonlineraffle.com
Certified and Approved Electronic Raffle System
Raffles are regulated strictly by the government and local gaming or lottery authorities. Our company carefully follows the rules and regulations of each jurisdiction and will not allow unlawful raffles. Our system is tested and certified by an international gaming testing facility to ensure security, integrity, and fairness. Our company has completed the government registration process and requirements in each jurisdiction. We are here to help you run a successful raffle. Contact us for any questions and assistance.
We are an approved Electronic Raffle System provider in these jurisdictions:
If your province is not currently on the list, contact us for more information
If your state is not currently on the list, contact us for more information
Login and create a profile on our website. Our system will help you connect your bank account through Stripe for online payments and direct deposits. Our easy raffle creator will guide you on how to enter your fundraising raffle details.

No technical skills required.
Once your created raffle page is approved by us, share it with your supporters by social media, email or other forms of communications.


Watch your raffle sales grow and receive sales money directly to your bank account. All sales information and reports are available in your dashboard.
Supporters purchase raffle tickets online and receive receipt and ticket numbers by email.
When the raffle fundraising campaign is closed, draw the winner electronically using our RNG (Random Number Generator).
Contact the winner directly and award the prize(s).
No up-front payment. Affordable pricing:
Platform Fee – 5% (Taxes Included if applicable) per transaction
Stripe Fees – 2.9% + $0.30 per transaction (merchant payment processing fees)
* Lower Stripe Fees - 2.2% + $0.30 per transaction on approved non-profit organization
Create your first online raffle!
Call us toll –free 1-833-9-SO-EASY
Email: hello@charityonlineraffle.com
Non-profit organizations run raffles to fundraise for their cause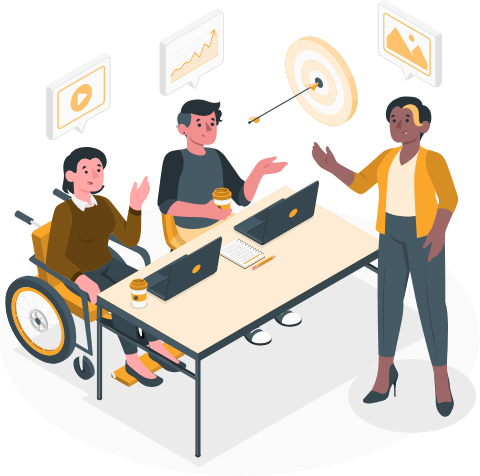 Our mission is to assist eligible non-profit organizations generate funds for their cause and give players a chance to win through online raffles.
Partner Ecosystem
SYSTEM | CERTIFICATION | SECURITY | INTEGRITY
Charity Online Raffle partners with industry leaders and trusted organizations, enabling us to build solutions that provide great system infrastructure, security and integrity for your online raffle platform.
⦁ Powered by AWS, the world's most comprehensive and broadly adopted cloud system. Amazon Web Services (AWS) is our system infrastructure and security partner. We built our online raffle platform with high degrees of protection. Non-stop security protection inside and outside our system infrastructure.
⦁ Stripe is the world's most powerful and easy to use payment platform for the internet. Charity Online Raffle brings together everything that is required to get organizations their own account in order to accept raffle payments and to receive deposits directly to their bank account. All payment transactions are secured and credit card information is not stored in our system.
⦁ PCI DSS compliant – PCI DSS is the global security standard for all entities that store, process, or transmit cardholder date and/or sensitive authentication data. Our payment processor merchant, Stripe helps Charity Online Raffle achieve and maintain PCI compliance.
⦁ Gaming Laboratories International (GLI®) is the global leader in testing and certifying gaming devices and systems for the gaming industry. As our authorized ATF (Approved Testing Facility), GLI ensures the integrity and security of the system for regulators and all users.
⦁ Random Number Generator (RNG) has successfully been tested and certified to generally-accepted industry standards for highly-regulated jurisdictions. This ensures that winners are selected electronically with a high degree of randomness.
⦁ GLI-31 - Gaming Labs Certified. Charity Online Raffle is certified under GLI-31 Electronic Raffle System Technical Standard. This certification ensures that the Electronic Raffle System operations are secured and operated with integrity and passed the technical compliance guidance regarding electronically conducted raffles.
You can always contact us with your questions and if you need assistance
Call us toll –free 1-833-9-SO-EASY (1-833-976-3279)
Email: hello@charityonlineraffle.com
Mail: Charity Raffle (Subject: Charity Online Raffle)
14th Floor, 10665 Jasper Avenue NW Edmonton, Alberta T5J 3S9 Canada